Drs. Ymke Fokma new member of Netherlands Cancer Institute Board of Directors
1 Sep 2021 13:45
The Supervisory Board has appointed Drs. Ymke Fokma as a member of the Board of Directors / Director of Organization and Business Operations at the Netherlands Cancer Institute in Amsterdam as of November 1, 2021.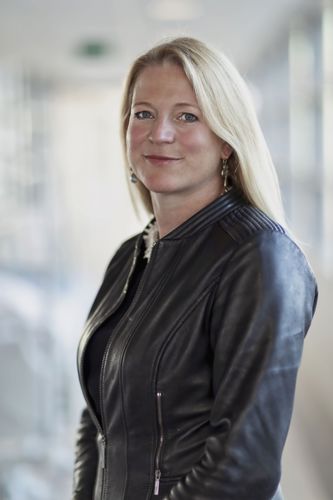 The Board of Directors is looking forward to her arrival. "We extend a warm welcome to Ymke at our beautiful organization with its special mission and ambition. We believe that, with her extensive experience, Ymke and the other Directors will make a great team together," Lodewijk Hijmans van den Bergh, Chairman of the Supervisory board, states. Ymke Fokma will replace Drs. Marien van der Meer, who became Vice President Operations at TU Delft on August 1.
Prof. dr. René Medema, Chairman of the Board of Directors: "During our conversations, we have gotten to know Ymke as someone who stays true to herself, has faith in people, and has the ability to be a connective force. We are looking forward to achieving our ambitions together with her."
About Ymke Fokma
Ymke Fokma studied chemistry at the University of Amsterdam and obtained her MBA at INSEAD in 2002. Her professional experience includes working for The Boston Consulting Group and health care insurance provider Achmea. In 2013, she started working as the Director of Business Operations at the AMC, after which she transferred to the Dijklander Hospital in 2017 as a member of the Board of Directors. At this merged hospital, she was responsible for care units, several ancillary departments, the recovery program, and strategic collaboration. She is also a member of the Quality Committee of the association of directors in health care (vereniging van bestuurders in de zorg; NVZD), and a member of the Basalt Supervisory Board.
About the Netherlands Cancer Institute Board of Directors
The Board of Directors is responsible for the strategy, policy, finances, and the realization of organizational objectives at the Netherlands Cancer Institute. The Board of Directors consists of three members, appointed by the Supervisory Board. Ymke Fokma will join René Medema (Chairman of the Board of Directors and Director of Research) and Jacqueline Stouthard (Medical Director).