Lung cancer
Read more about the patient satisfaction rates, our specialists' expertise, innovations, and wait times for lung cancer treatment.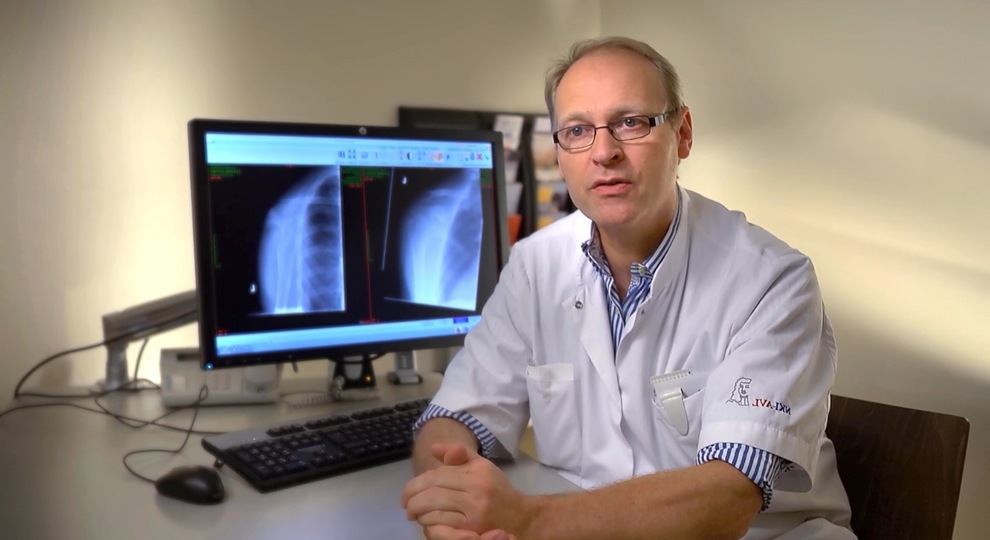 Because nearly all conceivable treatment options are available here, our multidisciplinary team can truly adapt the treatment to the condition.
Prof. dr. Paul Baas
Pulmonologist
Patient satisfaction
Patient satisfaction rates are the opinions of our patients on the care and services they received at the Netherlands Cancer Institute. Our patients named expertise, personal care, information, trust, and the possibility to be involved as important aspects in their ratings of the Netherlands Cancer Institute.
Satisfaction rates for patients with lung cancer at the Netherlands Cancer Institute
Patients with lung cancer give the Netherlands Cancer Institute the following ratings.
Wishes when choosing treatment
Expertise
Expertise is the experience and skill of our specialists, specific to this cancer type. We measure their expertise by keeping records of the numbers of patients treated, the numbers of patients requesting a second opinion, and the types of treatments being delivered.
The following data is based on the year 2020.
3206

patients with lung cancer
Further division by treatment type
The expertise of our team of specialists is based on the three main treatments: the number of patients receiving surgery, radiation, and/or treatment with cancer drugs. We will give you further insights into our experience per treatment.
Surgical treatments (most common)
19

Interventions by means of robotic surgery
The Netherlands Cancer Institute is part of the quality registration audit "Dutch Lung Cancer Audit" which ensures an overview of the quality of care at this and other hospitals. The results are compared to the national average. 
Drug treatments (most common)
Many patients at the Netherlands Cancer Institute participate in a clinical trial looking into drug treatments, such as immunotherapy. These patients have not been included in the overview. 
Radiation treatments (most common)
256

patients treated with longer radiation plans

101

patients treated with a shorter radiation plan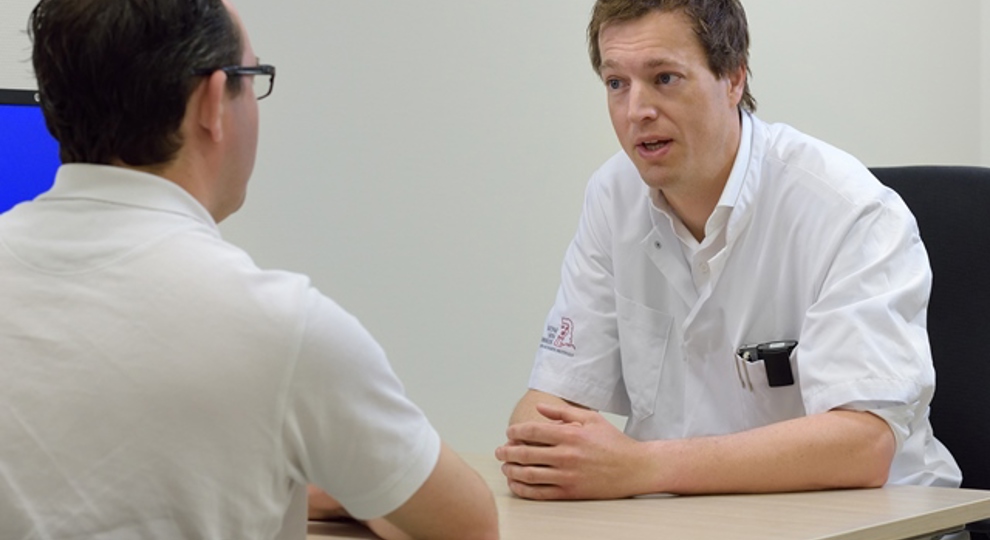 Together with specialists across various disciplines, we prepare a personalized treatment plan for each patient.
Dr. Koen Hartemink
Surgeon
Wait times lung cancer
The wait times for an appointment or second opinion for lung cancer are 14 days at most. Your referrer can contact us for more information or coordination.