Thesis defense Susan Brouwer de Koning | Navigation system guides surgeon in a jaw
20 Apr 2021 16:04
"The best part of my PhD research is about patients in whom the tumor has grown into the lower jaw. About once a month, we see a new patient with such a tumor at the Netherlands Cancer Institute. Using a saw mold, the surgeon removes exactly the right piece from the jawbone and replaces it with an equally sized piece of bone from the calf. Making a mold takes time, and meanwhile the tumor continues to grow. I was working on a method where such a mold is not necessary. A 3D model of the pre-made CT scan is the roadmap that shows the surgeon the way. The great thing was that I was able to test this system during operations. I really admire the patients. They took the trouble to participate in my research even though they themselves had nothing to gain from it. I also found it unique how everyone at the NKI thought along with me, from surgeons and OR assistants to pathologists and other researchers."
Susan will defend her thesis on April 23.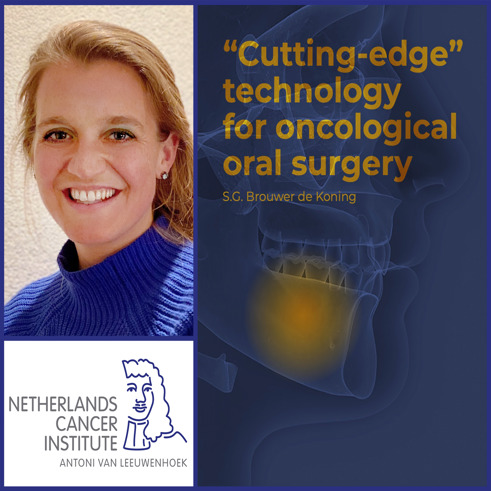 The thesis
"Cutting-Edge" Technology for Oncological Surgery
Check out this explanatory video (in Dutch) Susan made about her research 
 Practical information about the defense
More information on the calendar page of the University of Twente.
Live stream
View the defense through this live stream.