Cancer of Unknown Primary Clinic (CUP)
More than 1300 patients in the Netherlands are diagnosed with cancer of unknown primary (CUP) every year. This cancer type is also known as an occult primary, metastases of unknown origin (MUO), metastatic malignancy of unknown origin, or metastatic cancer of unknown primary. In Dutch, we call this "Primaire Tumor Onbekend" (PTO). These people are told that they have metastases and are terminally ill, but that we cannot determine where the primary tumor is located: the origin of the cancer, or carcinoma. In most cases, this means that we will also not be able to determine the best treatment option because most cancer treatments are tied to a specific tumor type. CUP patients often already faced an uncertain, frustrating, and long diagnostic phase which did not lead to the identification of the primary tumor. The results and treatment remain uncertain.
It might be beneficial to know that the source of the carcinoma cannot always be found, not even with the most advanced diagnostic techniques. CUP is seen as its own condition because of that. At the Netherlands Cancer Institute, we have a dedicated team of experts who specialize in care for patients with CUP. We also conduct scientific research into the benefits of whole-genome sequencing (WGS) for patients with CUP, and whether this may lead to a better understanding of the best treatment option for these patients.
Our work
What to expect at the NKI?
The NKI has a team specialized in CUP: our CUP care team. Patients with CUP can come to the NKI for a second opinion with the CUP team. You will be seen at our clinic, or by video call, by a medical oncologist (internist) from our CUP care team. This specialist will review your details - results of previous radiology diagnostics, endoscopy results (a procedure that looks at the inside of your stomach and/or esophagus), and the pathology results of biopsies taken. If necessary, the medical oncologist can look over the scans again. Depending on the situation, we can request additional diagnostics. It is important to keep in mind that these additional diagnostics are only offered if we expect that the results will determine the treatment; overall physical shape and fitness for treatment is a consideration here as well. 
We will request to see the biopsies taken at your current hospital so the NKI pathologists can analyze them. If necessary, our pathologists can perform additional tests on the biological sample. In some cases, our pathologists may ask you to come in for another biopsy if the CUP team believes that this could be of additional value. This will allow us to perform whole genome sequencing (WGS), which includes the following benefits:
sometimes we are still able to trace the primary tumor, which would allow us to deliver a treatment specific to that tumor type;
sometimes we find specific DNA mutations for which we have a treatment option as part of a trial.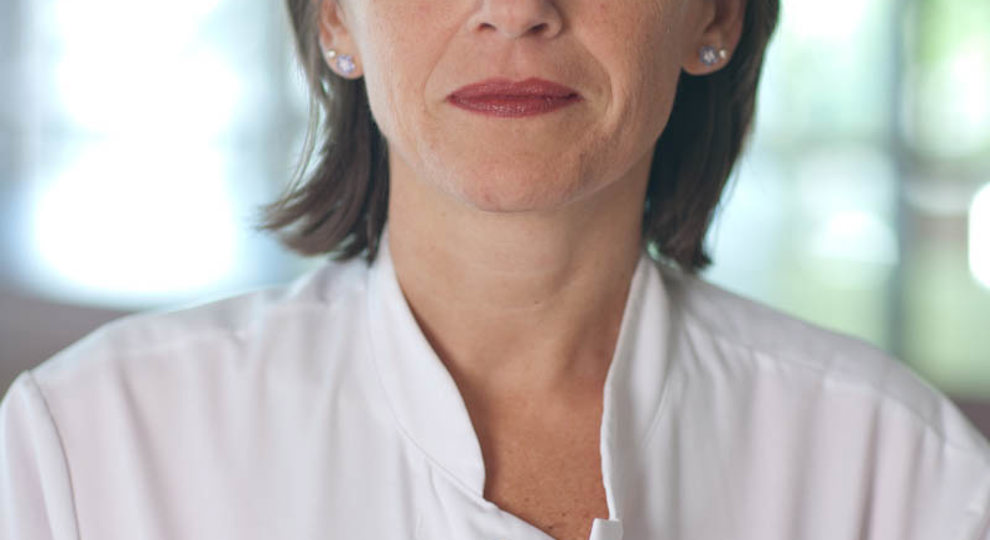 The specialization of our CUP team in terms of care and research is an important step towards offering treatment for patients with cancer of unknown primary.
Serena Marchetti
Internist
Our care
What does our care for CUP patients look like?
Many patients who have been diagnosed with CUP have already been through extensive examinations. These may have been taxing, may have taken a long time, and may have led to uncertainties and anxiety. That's why our CUP team works hard to make sure that any additional examinations will be scheduled as soon as possible. CUP requires a broad but highly specialized approach. Our CUP care team consists of expert medical oncologists (internists) and pathologists who are highly committed and collaborate closely. This allows them to share even the smallest points of reference which could potentially lead to the discovery of the primary tumor. Our pathology department meets every week to discuss whole genome sequencing for CUP patients.
After an elaborate analysis of all examinations, the medical oncologist will discuss a potential treatment plan with you. In close collaboration with you, we may decide not to start cancer treatment, in which case your medical oncologist will discuss options for palliative treatment with you. If treatment is an option, this will usually be provided by the referring hospital in your region by your medical oncologist. In certain cases, we may discuss your options to participate in a trial with you, either at the NKI or at a different center.
Referral
Do I need a referral?
If you have been diagnosed with cancer of unknown primary at a different hospital, or if your general practitioner wants to refer you to us, you can come in for a second opinion. Please do not postpone your second opinion. You will need a referral from your medical oncologist/internist or general practitioner, who will submit all the results from previous examinations to us. Would you like more information about (the possibility of) a second opinion? Find more information here, or contact our Patient Information Center at +31 (0)20-5129111.
How to set up your appointment?
Once we have received your data, we will analyze them to find out whether the referral is complete, and how much urgency is required, after which we will schedule your appointment. Someone will call you to schedule a date for your appointment with you.
CUP care team
The CUP care team at the Netherlands Cancer Institute excels at CUP. The CUP care team consists of all specialists below. if necessary, they can also count on the support of radiologists and nuclear health specialists. We also have expertise in the area of palliative care: pain specialists as well as psychological support. Members of our CUP care team are involved in various national initiatives concerning CUP.
News and innovation
Scientific research
The NKI is a Comprehensive Cancer Center, which means that our institute meets the highest quality standards in research and care. We distinguish ourselves through a fully integrated cooperation between research and care, which is reflected in the close collaboration between researchers and clinicians in our CUP care team. Researchers are actively researching CUP. We are a frontrunner in the Netherlands in terms of Whole Genome Sequencing (WGS), including for patients with CUP. In collaboration with the insurance company, this has been an important contribution to the basic coverage of WGS for CUP patients. The NKI also houses a department where treatment is given as part of a trial. This is where we conduct research into new cancer drugs.
News
Relevant organizations and websites
You can use the following organizations to find peer support groups (mostly in Dutch):
For more relevant information, please see the following websites (in Dutch):