Brain tumors
NKI Brain Tumor Center
The NKI brain tumor center is dedicated to the diagnostics and treatment of tumors in the nervous system, consisting of the brains, spinal cord, and nerves. Some tumors in the brain or spinal cord initially developed in the brain: a glioma. Tumors in the brain or spinal cord can also be caused by metastatic tumors elsewhere (breast or lung cancer, for example) that spread throughout the body.
Our medical specialists, clinical nurse specialists, physician assistants, nurses, radiation therapists, nuclear health specialists, doctor's assistants, and researchers dedicate themselves fully each and every day to deliver our patients the best treatment with the highest quality of life. The NKI Brain tumor center is a center of expertise for patients with gliomas (primary brain tumors).
At our hospital, you can be sure that you are in good hands. We know what you and your loved ones are going through, and you are not alone.
Surgery

We aim to operate malignant tumors within 14 days

Second opinion

You can usually get a second opinion within nine days
Why the NKI Brain Tumor Center?
You will receive excellent medical care
We have been treating people with brain tumors for more than 30 years. Through a combination of high-quality patient care and pioneering scientific research into treatment options like immunotherapy, we can proudly state that we are one of the best centers in the Netherlands. Why choose the NKI Brain Tumor Center? Because:
the NKI Brain Tumor Center is a center of expertise for patients with gliomas (primary brain tumors).
Short waiting times for our second opinion outpatient clinic.
Very short waiting times for your first appointment and the start of your treatment.
Strong focus on the patient and his or her loved ones.
Strong focus on supportive care through physical therapy, psychological care, dietetics, and rehabilitation.
A primary contact person throughout the entire process and a multidisciplinary treatment team.
Possibility to take part in a clinical trial.
1019

patients with brain tumors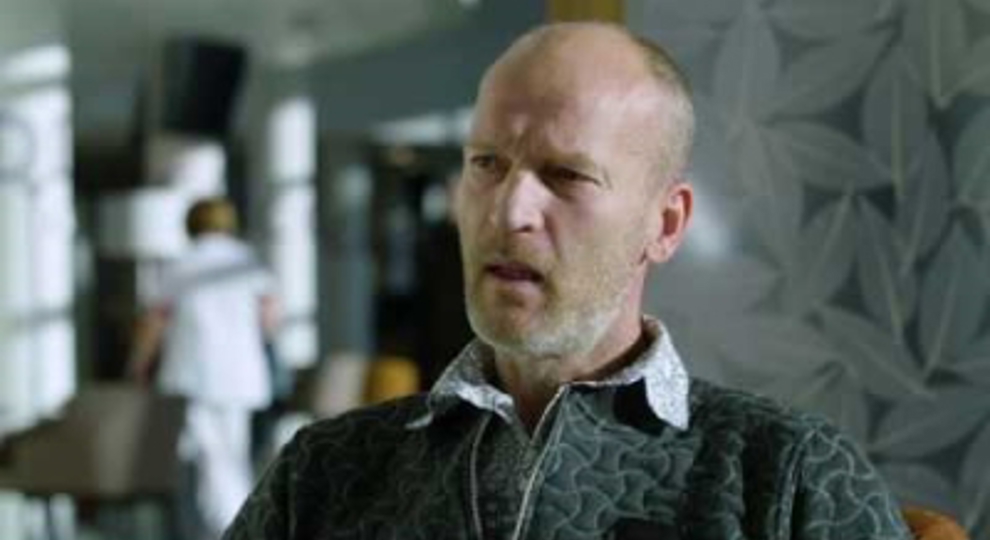 "The physician really has your back: you're tackling the problem together, I really appreciate that."
Patient satisfaction rates at the Netherlands Cancer Institute
Patients give the Netherlands Cancer Institute the following ratings.
Wishes when choosing treatment
Your treatment team
At the NKI Brain Tumor Center, we discuss every single one of our patients during our multidisciplinary team meeting, a meeting of physicians who specialize in brain tumors (neuro-oncologists, neurosurgeons, radiation therapists, oncologists, radiologists, clinical nurse specialists, and pathologists) They will discuss your situation, test results, and medical history in order to find the treatment option that best fits you. Your practicing physician will discuss your options with you. At the Netherlands Cancer Institute, we value your thoughts and input on your treatment. We also train fellows and residents looking to specialize in neuro-oncological care.
If brain surgery is required, we closely collaborate with the neurosurgeons at the Amsterdam UMC. These neurosurgeons are part of our multidisciplinary team.
Trials
Alongside its clinical work, the Netherlands Cancer Institute is a distinguished cancer research institute. 700 enthusiastic researchers work hard every day to gain a better understanding of the development and treatment of cancer. Many of our trials concern brain tumors. If we find a trial that is suitable for you, your practicing physician will discuss this with you.
Frequently asked questions
What is the second opinion clinic at the NKI Brain Tumor Center?
Most patients coming to us with a request for a second opinion can be seen at our second opinion clinic. We understand that every second counts when it comes to your treatment, so we make sure that the waiting times for your second opinion or diagnosis are as short as possible. We schedule second opinions at our clinic every Friday. You will have a consultation, after which your case will be discussed during a multidisciplinary team meeting consisting of all our specialists. Early in the afternoon, your neurologist – and, if relevant, your radiation therapist or neurosurgeon – will inform you of the results of the meeting and you will hear our recommended treatment plan.
How can I request a second opinion?
Please contact your practicing physician at your current hospital or your general practitioner. He or she can submit your request digitally through www.avl.nl/referrers, together with your medical history and test results. If applicable, any images can be submitted by mail on a CD-ROM. Once we have received your complete request, our medical team will discuss the material. Our Planning department will then contact you for an appointment.
How long will I have to wait for my appointment?
Once we have received your request for a second opinion, we will immediately find you a placement at our second opinion clinic. Since all appointments are scheduled on a Friday, your wait time will depend on the moment of your request. On average, this will be 4 days. Your first appointment will also be scheduled within a few days.
How long will I have to wait for my surgery?
The average wait time for treatment at the NKI Brain Tumor Center is 14 days. This is an average for people treated through surgery, chemotherapy, or radiation therapy. We always work hard to start treatment as soon as possible because time can significantly affect your prognosis.
Are new forms of treatment currently being researched, and do I qualify for participation?
On average, we have 5 running trials for brain tumors at any given time. Every study focuses on a different target audience. Your practicing physician can discuss your options with you.
I have a different question